Here are some pix from our Outdoor Service & Picnic on June 11 –

Packing up supplies for Hope's Mission trip to El Salvador!
Here's the crew . . .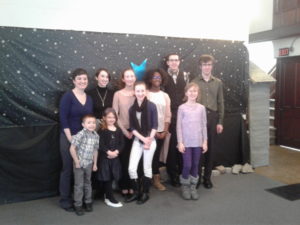 Some of the supplies . . .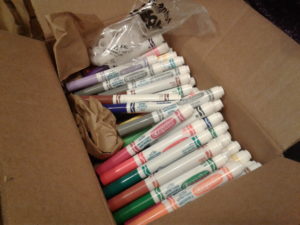 "At Newcastle United Church, we love kids! And we want kids to love God as much as he loves them.
For our youngest – the Nursery is for little ones to age 4 years. We help children to grow in faith, know God, experience Jesus' love and to live in the power of the Holy Spirit."
Check out some pictures in the "Gallery" page of our website.
For our children 5-9 years, we learn about our faith with "Holy
Moly!". We begin with a coming together game, then learn about Bible stories with videos, Bible verses and hands-on activities.
Grapple! Our young people ages 10-12 expand their faith by Living, Loving & Learning – let's talk about God, others & me. We build relationships with the Lord, others and ourselves with activities, videos, discussion and doing!
YOUTH BIBLE STUDY – our teens deepen their faith by studying Old & New Testament people with "re:form!". We introduce each story with historical and cultural background information
, then dig in with group gathering activity, video presentations, scripture discussion and life application. Teens use their Anti-Workbooks to strengthen their understanding.
https://www.facebook.com/NUC.youngpeople/
Wanna make a joyful noise?! Come on out Sunday, November 20 at 9:20AM and join us!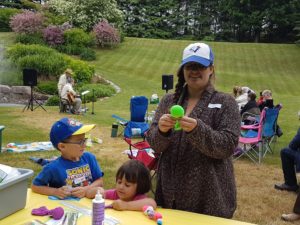 Sadly, we're saying "good-bye" to Oliver, Amelia & Andrea as they move to join Daddy Chris. We'll miss you! Blessings in your new home and neighbourhood.

Pentecost Sunday – how has the Holy Spirit guided you?
So – where are we?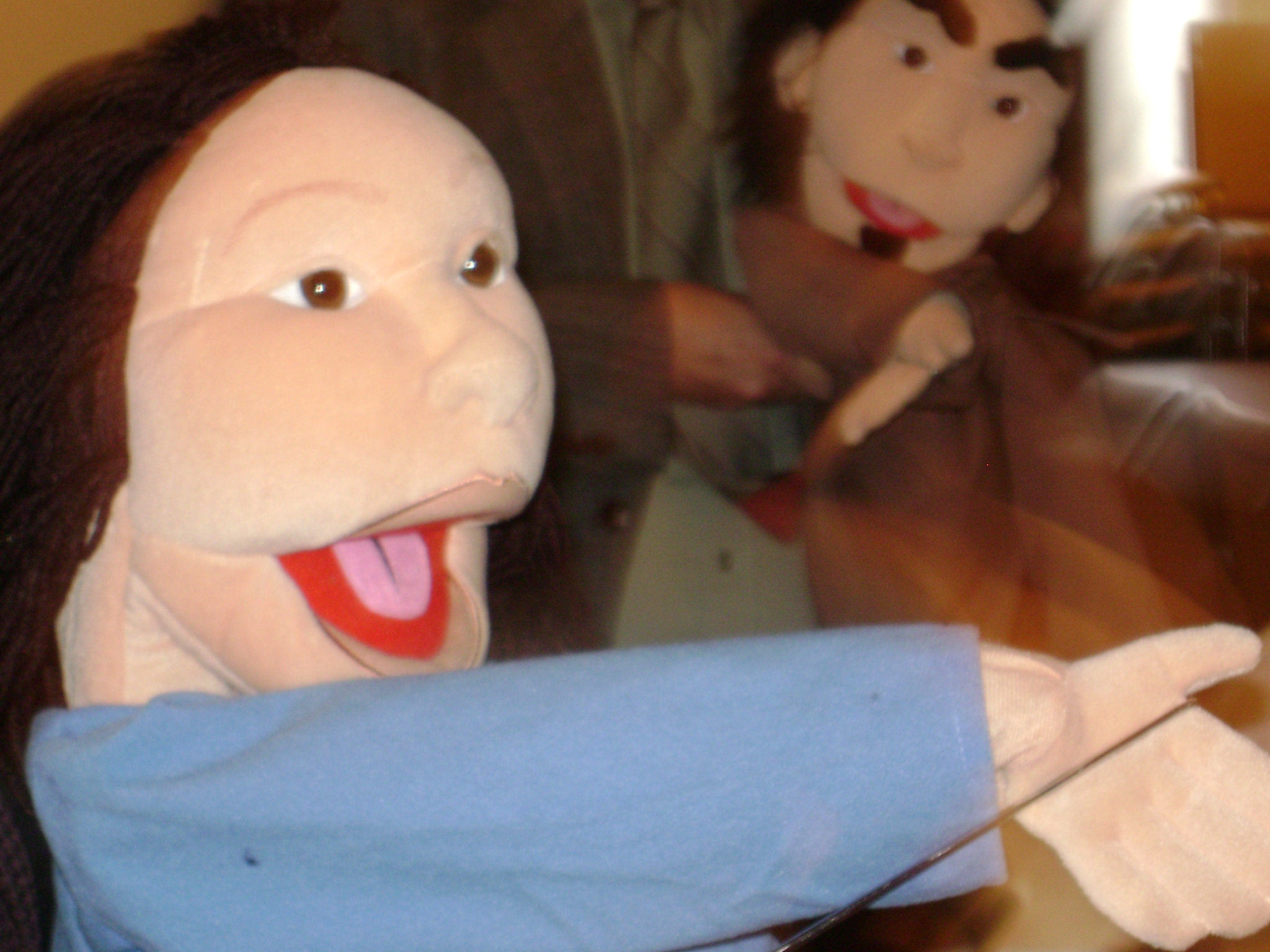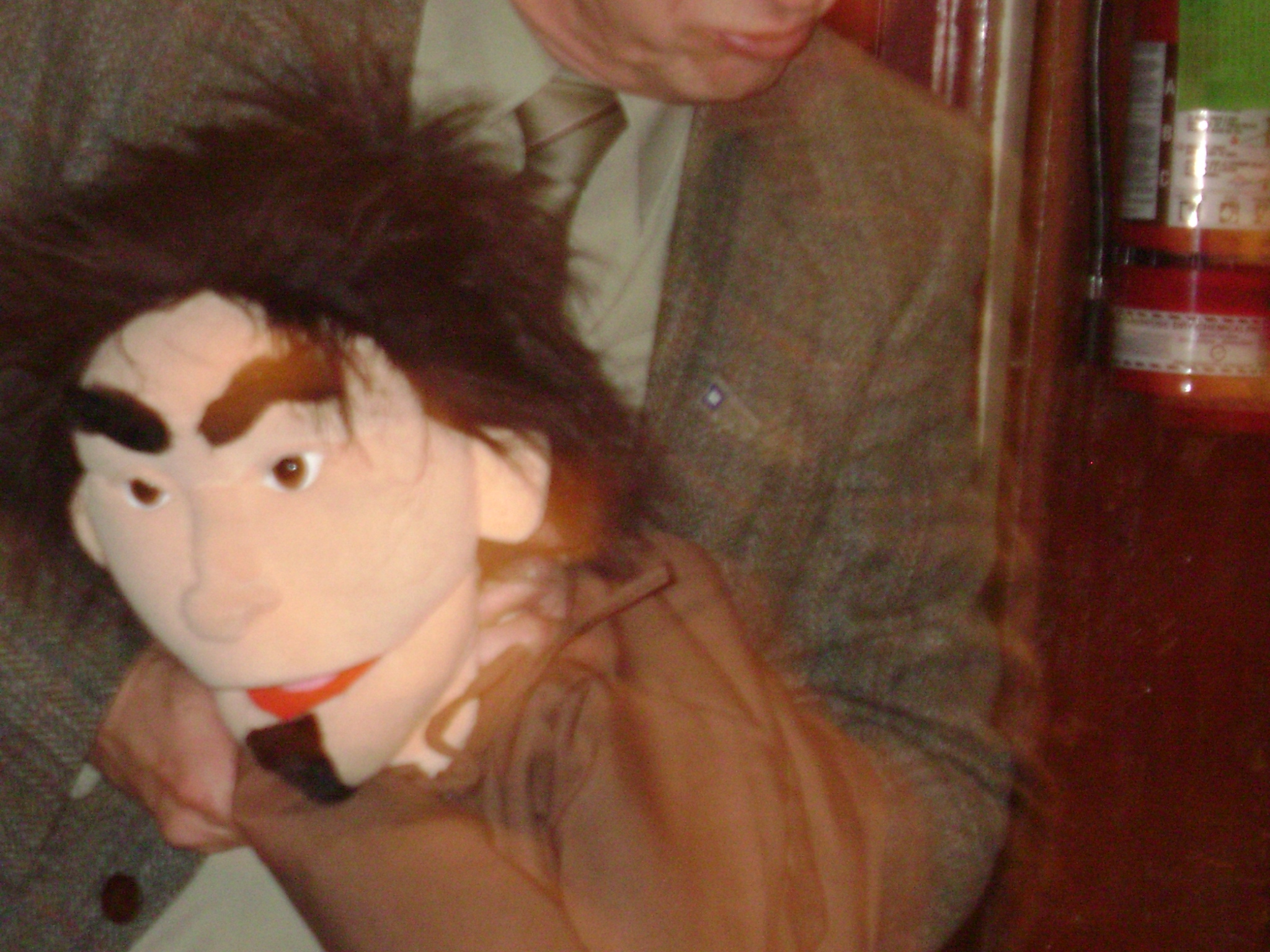 Our church is located on the corners of Emily St. West and Mill St. South. Simple so far, right! You can enter the church through the main doors on Mill St. but sometimes the children want to check things out in the hall before going into the sanctuary. Well – we have a special entrance for kids and their parents on Emily Street. You can say "hi!" to us before church begins. This could also be a time for a visit to the Nursery to meet our staff.
Hi! from Humphrey the Camel & Friends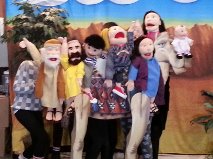 And – what happens before Faith in Motion begins?
Well, families usually sit together at the beginning of the worship service (which starts at 10:30a.m.). After about 10 minutes, Rev. Jim calls the children up for Sharing Time and he tells great stories for everyone! Then the children and their leaders go into the hall and we begin our special time together.
Well – we're all together – now what?
The leaders introduce themselves and welcome you. We talk about what each group is doing in their Workshop and which leaders you are going with. Then we take up our offering, say a prayer and head off to our Workshops. We stay with our groups until the end of the adult worship time, about 11:30a.m. Sometimes we join groups to play games or practice songs or drama.
Hmmm – Workshop Rotation Model, Vibrant Spirituality – What Exactly Are they?
We took our existing classrooms and redesigned them into creative, media-inspired, kid-pleasing workshops that teach Bible stories. The Workshops in our church include: art, drama, computers, Bible skill games, puppetry, movies, story-telling and even cooking! We've divided into groups by age. Each week for four or five weeks, the "Rotation period", you'll go to a new workshop. During the Rotation period, one Bible story is taught. Every Workshop, every week – is focused on learning that one Bible story.
We even have a special faith quest for teens. Your leader will help facilitate discussions and study around issues that are unique to you and your peers. You'll be checking out how growing in your faith can help you deal with some of your life challenges.
Our Nursery, available for children to age 4 years, is a separate room, just off the hall. It is modern, safe, clean and staffed. Our care provider has many activities for the little ones – music, games, art, toys, lots of books and a TV with age appropriate DVDs. It is a very happy environment!
What about registering? You can join us any time! We have a form to fill out and you can do this in person or online at newcastleunitedchurch@bellnet.ca