Check out more pictures on the other pages of our website . . .
Spooky Games Night Friday, October 29th. Some of our cryptic friends . . .
Celebrating Rev. Mary-Jane's birthday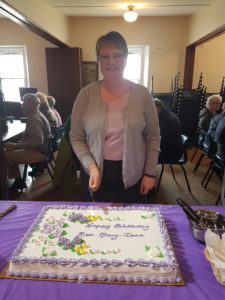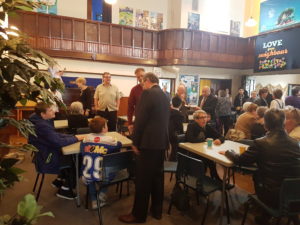 ROAD TO RESURRECTION – April 2/17
The Triumphal Entry – praise palms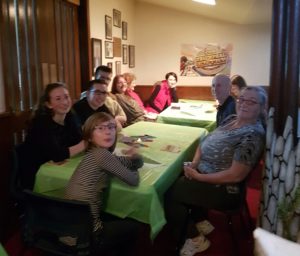 Passover – The Last Supper
Barabbas & the Solider in The Prison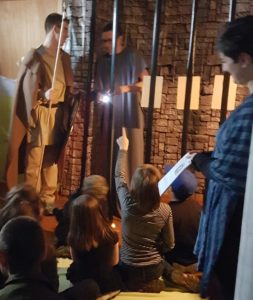 The Cross – Roman soldier expresses remorse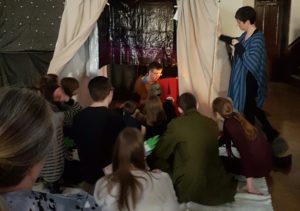 The Joyful Road – Cleopas meets the risen Jesus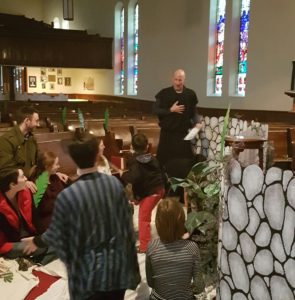 Talent Show! March 26/17 – Stage Managers Jo-Anne & Patti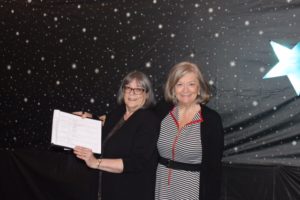 Co-emcee Spencer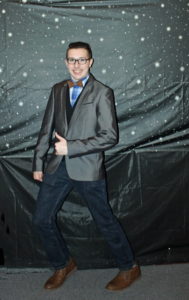 Publicity Artist – Nina-Simone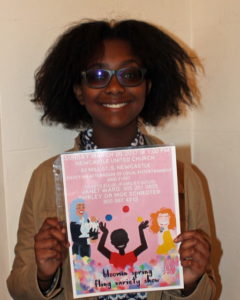 The Great Surprise – Jesus Is Alive! – March 16/17

March 5/17 – Packing school supplies for Hope's Mission Trip to El Salvador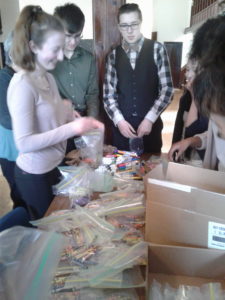 Some of the "packing crew"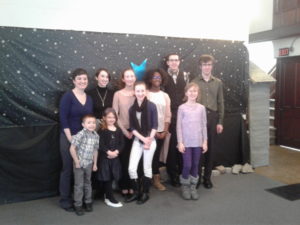 Scenes from A Night in Bethlehem December 18/16
The Painter's Hut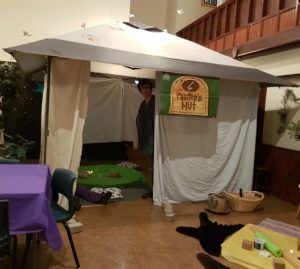 Creations from The Potter's Shed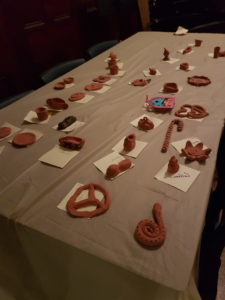 The Christ Child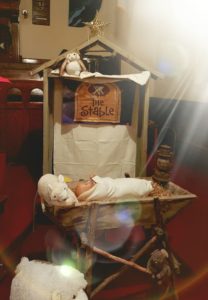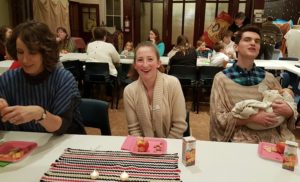 Snack Time (Joseph holds the newborn!)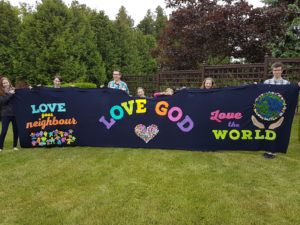 2016 Outdoor Service & Picnic at Erla's – we completed our Messy Church Trinity Banner!Hannah shares her gift of music.

Here are more pictures from the service –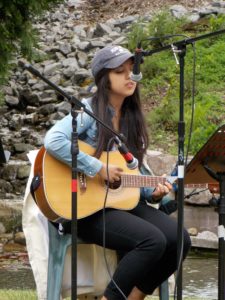 Hannah singing "Spirit, Spirit of Gentleness"
Fish racing in the pond – Rob to the rescue!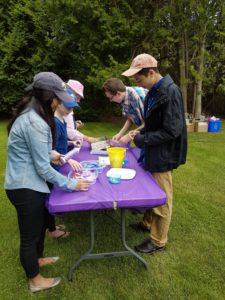 Hannah, Noah, Faith, Spencer & Dorella at the funky bird activity table.
Nate, Clara, Jane, Paige, Susan & Wendy (on left) Oliver, Amelia & Andrea at the sock dragonfly activity table.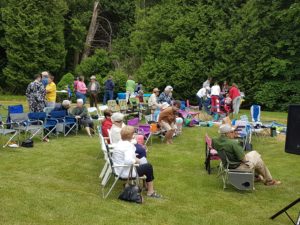 Chilling, listening and singing along to Lloyd (on guitar) and Warren (vocal)
Lloyd and Glenn Allin (left) and with Paige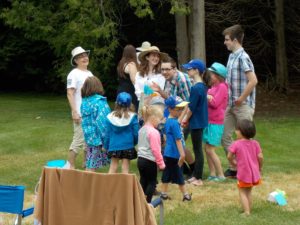 The young people thanking Erla
Guitar Man Lloyd
Chomp! A perfect ending to another wonderful outdoor service.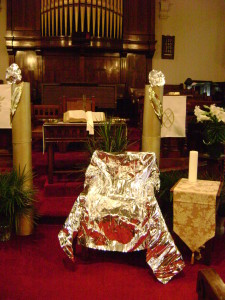 Pharoah's Throne from Joseph in Egypt scene
Shackled seat for Paul from Brutus & The Prisoner scene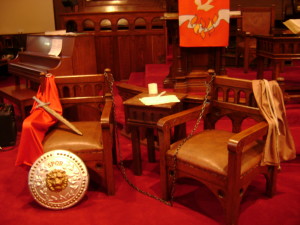 Hi! from our Faithful Clothpeople Puppets & Humphrey the Camel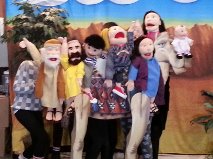 Creative Octopi Family Boats at the Outdoor Service & Picnic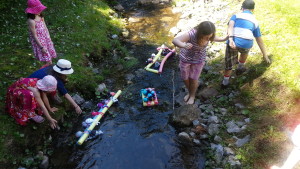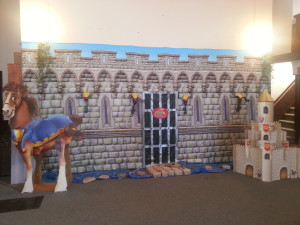 Kingdom Rock!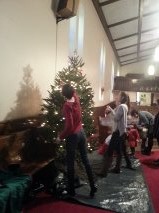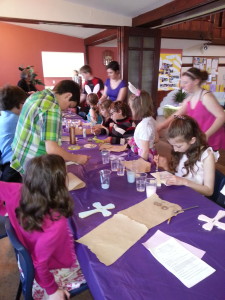 Easter Wood Cross Craft

Pentecost Windsocks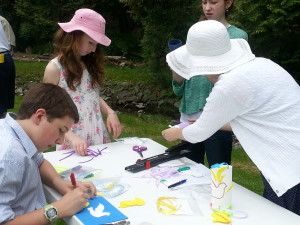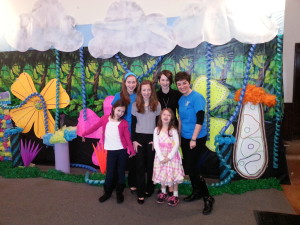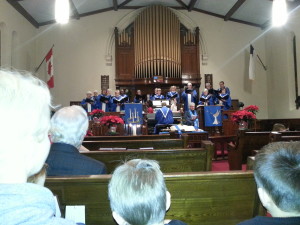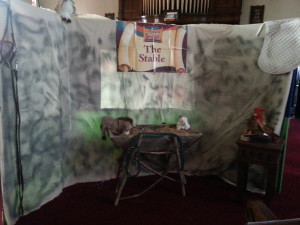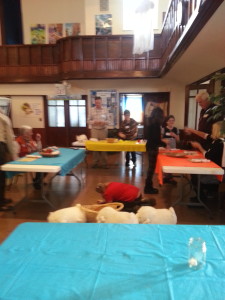 Lent Workshops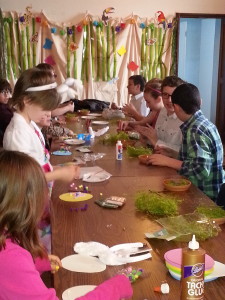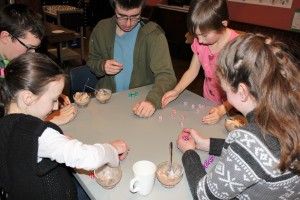 Lent Meditation Garden Craft
Board Games Night!
Messy Church Night February 15, 2016